A Faithful and Loving
Minister to Women in Prison
Jennifer Kostyal is the founder of Transformed by the Word, a national prison ministry for female inmates, as well as The House of Hope, a Christian-led Placement Center for women who have been rescued from sex trafficking, drugs, and alcohol. Jennifer is the national best-selling author of Finally Free, her life story of healing from sexual and religious abuse. She has also written three other books: Taking off the Robes, Finally Free Women's Bible Study, and Courageous Prayers for Women, all of which help women learn to walk in victory in every area of their lives. Jennifer and her team have led thousands of female inmates to Jesus Christ and have witnessed the resulting joy experienced by these women behind prison walls.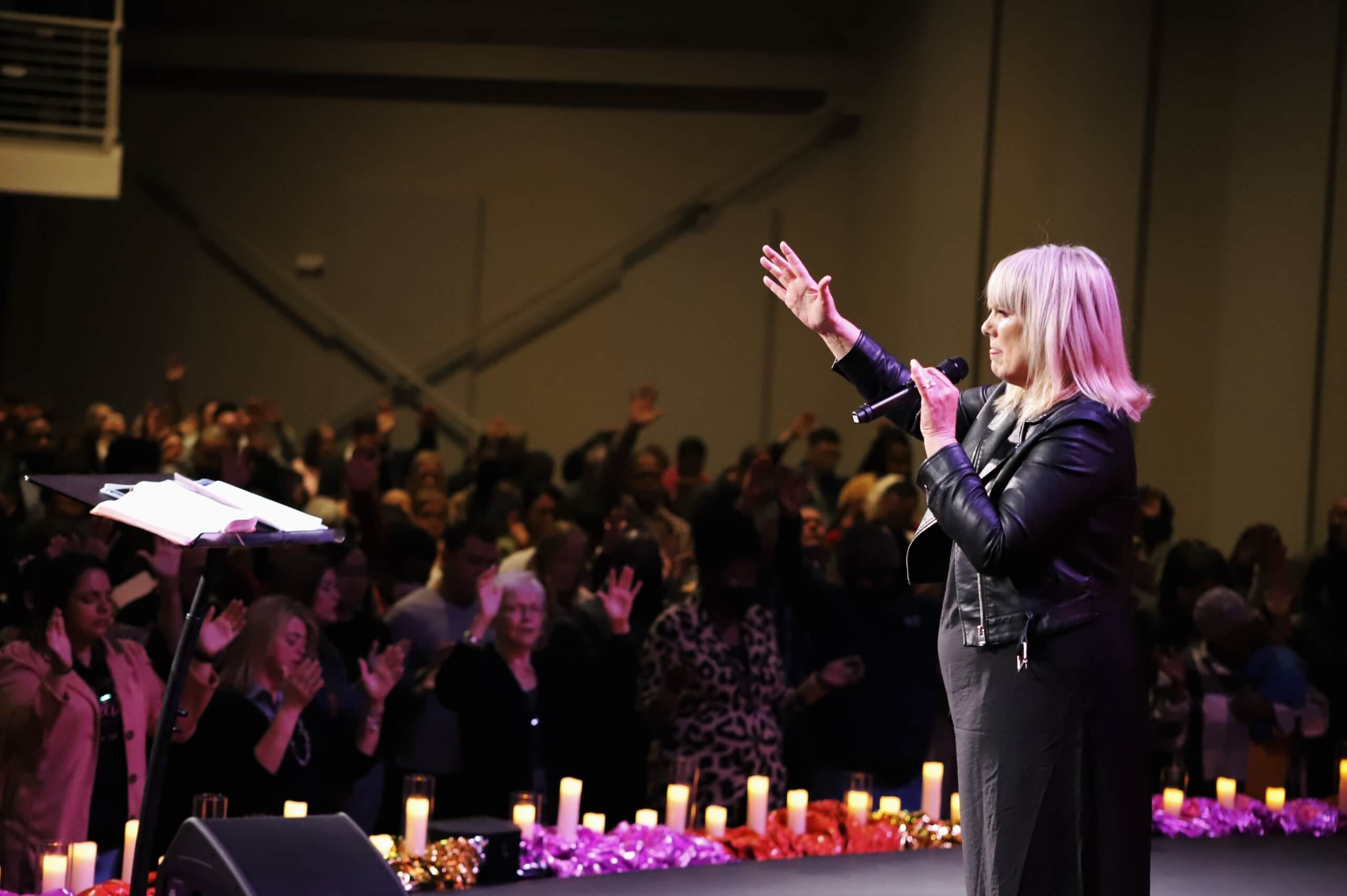 Jennifer serves as a chaplain to female inmates in Pender County Jail and was the pastor to death row inmates in North Carolina for two years. Her passion is to minister to those who are imprisoned behind either physical or spiritual walls. For the past 15 years, her ministry has provided thousands of beautiful Bibles, along with her books, all wrapped in love for female inmates across the United States. Countless times, corrections officers and prison chaplains have commented, "There goes a Bible from Transformed by the Word. We can always tell because they are so beautiful!" Jennifer handpicks the Bibles the ministry donates and states, "The inmates are precious women who deserve a gorgeous Bible to carry to their chapel services and Bible study groups while in prison or jail."
Jennifer is a dynamic speaker, teacher, author, and full-time minister who travels across the nation, speaking in churches and to female inmates on how to be set free from the past and walk in their God-given identity and destiny. Jesus healed and delivered Jennifer from past sexual and religious abuse in 1996. Since that time, she has loved seeing women fall in love with Jesus and surrendering their lives to Him.
Jennifer and her husband, whom she affectionately calls, "Big Daddy," make their home in Wilmington, North Carolina. She always says, "Dave is the best present Jesus has ever given me, and I am especially grateful for him being such a loving caregiver as I walked through breast cancer twice."
Dave and Jennifer have two grown children, David II and Rebekah, who are very involved in her ministry. Jennifer is also mother to hundreds of spiritual children who call her "Momma J."